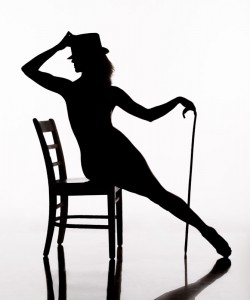 I had 6 shoots scheduled in 5 days this past week. The 2nd shoot was this past Thursday night and was a workshop I was teaching on how to shoot silhouettes. I had 5 students and a model all ready to shoot, I pulled my camera out of my bag and it would not turn on, I thought it was a dead battery, but my 2nd battery didn't work either. Crap! One of the participants, Andy Morris of  PhotoshopScaresMe.com ended up sharing his camera with me, so I was able to make it through the workshop.
You Have a Backup Camera, Right?
I used to have a backup camera but I sold it this past May because I had been carrying it around for over a year and had not take a single photo with it. I said to myself that I could always rent a camera from BorrowLenses.com if mine broke. So I sold it and bought a new lens which I would get more use out of. In hindsight, perhaps not the best choice.
Renting a Camera
My backup plan was to rent a camera body. BorrowLenses.com is local so I can pick up a camera and not have to wait on shipping, so I thought I would be covered. Unfortunately they had no Canon 5DmkIIs or 5DmkIIIs available until the following week. Doh! I checked the local camera store which also rents cameras and the price was 2.5x what BorrowLenses charges. I decided that would be plan C if I couldn't locate a camera any other way.
My Network to the Rescue
So I got on my social media and asked to borrow a camera for the weekend. I had a great response from fellow photographers and was able to pick up a Canon 5DmkII from my friend Ben Park (eBenStudio.com) on Friday morning. I used it for my remaining shoots over the weekend and returned it to him on Monday. Thanks Ben!
Canon Professional Services
I still had to deal with getting my camera repaired. So I packed it up on Friday and sent it in to Canon Professional Services (www.cps.usa.canon.com). I have the "Gold" level of Canon Professional Services which gives me a discount on repair services, free overnight return shipping and a 3-day turn-around. They received it on Monday, repaired it that day, I received it on Wednesday so I was ready for my shoot on Thursday. Total charge was $158. The issue was an internal short on one of the circuit boards.
If you are a Canon shooter and you aren't already a member of Canon Professional Services you should be. This is the 3rd time I've made use of their repair services and I highly recommend them.
So What's Next?
I'm still debating how I should prepare for the next time my camera breaks. I'm leaning towards buying another backup camera and am on the lookout for a used 5DmkII. While my photography network came through for me this time, the circumstances might not be as favorable next time, perhaps I'll be in the middle of Death Valley when my camera breaks. I'm not really willing to take that risk, so a backup camera seems like good (although expensive) insurance.
So what is your backup plan?