I did a photo shoot for
Brand X Liquid Latex
and they shot a behind the scenes video.
The above video shows the behind the scenes of the shoot but is also an advertisement for Brand X Liquid Latex and describes some of the techniques used.
Concept
The concept was a pinup style shoot with a liquid latex pinstripe bikini painted onto the model. The model was the lovely Ulorin Vex and the body painter was the very talented Trina Merry.
This was turned out to be a challenging shoot for several reasons.
Challenge One – Space
It was cramped. The shoot was in a small conference room and had me and the full video crew competing for space. There were 4 people shooting video and timelapse with 6 cameras. They had their own lighting plus all the various video paraphernalia like sliders and boom arms.
Challenge Two – Time
Hair, makeup and body painting took over 6 hours leaving me with just a little over half-hour to shoot. Luckily Ulorin was the model, she is amazing and requires little to no direction. I would hand her a prop such as a candy cane and she would come up with amazing poses as fast as I could click the shutter. We went through a dozen concepts in 40 minutes and 90% of the photos were keepers. I could not have pulled it off without a professional model like Ulorin.
The Photos
[one_third]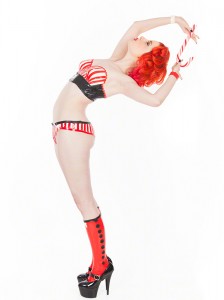 [/one_third] [one_third]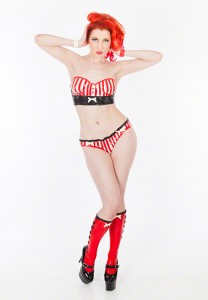 [/one_third] [one_third_last]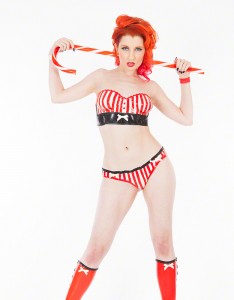 [/one_third_last] [one_third]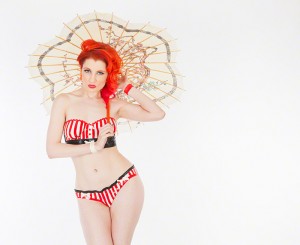 [/one_third] [one_third]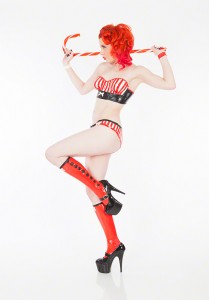 [/one_third] [one_third_last]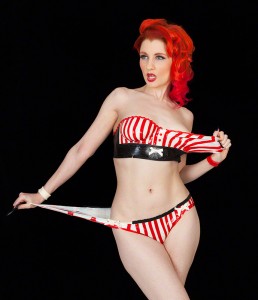 [/one_third_last] [one_third_last]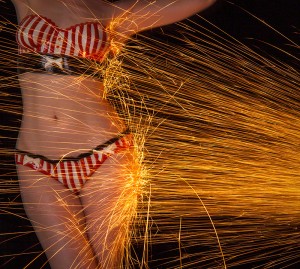 [/one_third_last]