For the past 26 days I've been travelling all over Europe taking photographs, a lot of photographs. In this post I wanted to share a couple of items that I took with me that I found indispensable.
Traveling Light
On my last trip to Europe 3 years ago I took over 45 lbs of camera and computer gear. This trip I wanted avoid that weight so I went with the bare minimum.
Micro 4/3rds Camera
Instead of my heavy Canon 5DmkIII I decided to take the Olympus OMD EM-1 with 4 lenses,
This gave me an effective range to 14mm-600mm which should cover every situation I was like to encounter. Normally I would not take the 75-300mm lens, but 1 week of the trip was a Mediterain Cruise and I wanted some reach from the cruise ship. In hindsight that was the right decision.
iPad instead of Laptop
This was a harder decision. I needed mail/internet access, the ability to edit photos, and a way to backup photos. On several recent domestic trips I had taken my laptop with the plan of editing photos and then never got motivated to do so. So my thinking was I would just use the iPad for some light editing, and save all the heavy Photoshop work for when I got home. My editor of choice on the iPad is Snapseed (they also have an Android version) so I was covered for the editing. Now my only issue was backing up my photos.
Backup Strategy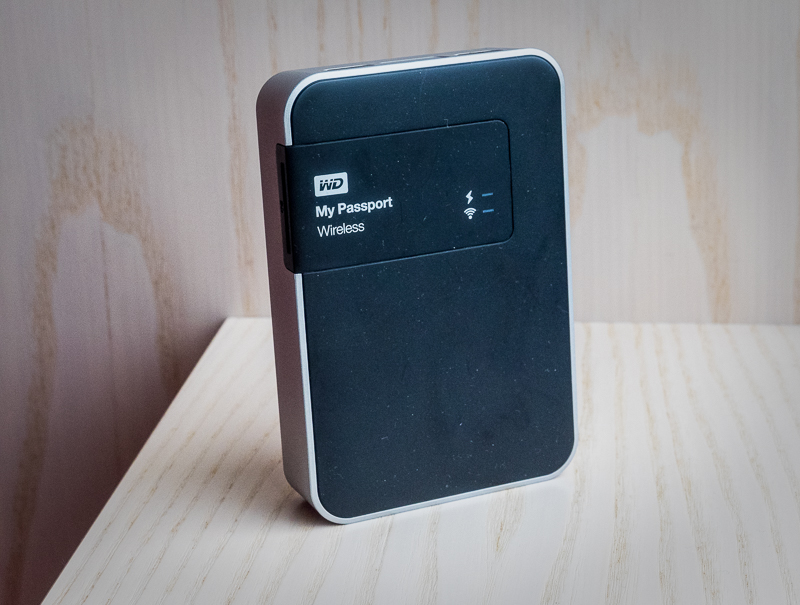 I purchased a few extra SD cards so I would not have to reuse cards while on my trip. But I still needed to make a backup of them each evening. I did some research and decided on the Western Digital My Passport Wireless. This is a great little drive. It has a built-in battery, wifi, and most importantly a SD slot.
Each night I would put the SD card in the WD drive, push a button and it would copy the contents of the SD card to the drive. It has the option for to erase the card or leave the photos on the card, it is smart enough to not copy photos that it has already backed up. A great solution.
In addition using the wireless capabilities I was able to use my iPad to browse the photos and download the ones I wanted to edit and post on all of my social media sites.
Charging
Part of life these days are all of my electronic devices that I travel with that need to be charged, my iPhone, iPad, Apple Watch, the WD My Passport, etc. One of the challenges is finding enough plugs in a hotel room to charge all of my (and my family's) devices. When travelling domestically I put a power strip in my suitcase so I only need to find one vacant plug in the room and can charge 6 devices, but that power strip won't work in Europe at 220V, so I needed to find another solution. I ended up with a Photive 50W USB Charger. This device is AWESOME, it has six USB ports and allowed me to charge all of my devices from a single outlet. It works at both 110V and 220V and has now replaced the power strip in my suitcase.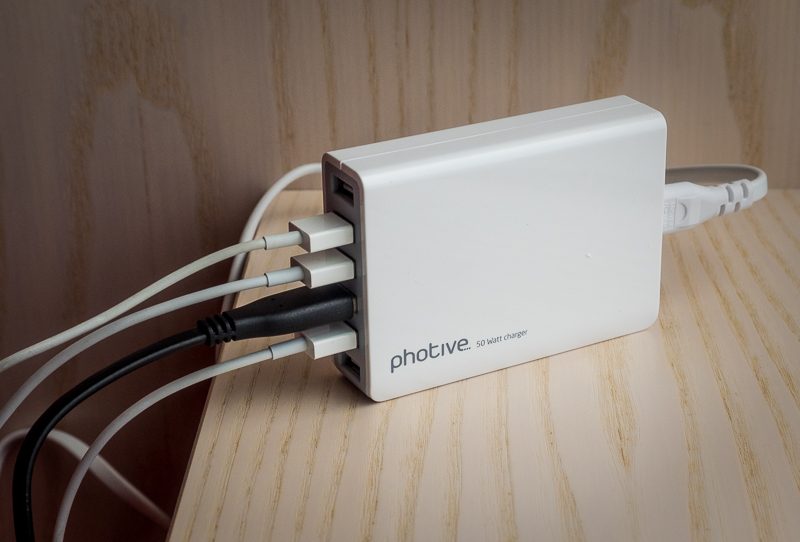 Conclusion
Overall this all worked great. I did have one small issue, I lost my iPad halfway through the trip but was able to borrow my wife's some nights to do some quick editing. I loved how light my camera bag was and carried it with me a lot more than I might have if I had my DSLR.
The only downside was not having my laptop to sort/keyword/edit photos each night. The result was I got home with over 6000 images and it took me a couple of days just to organize and keyword them all. Would have been easier to do a little bit at time each night instead of all at the end of the trip.
Next time I travel I plan to use the same basic strategy as outlined above, it worked very well.
What do you take on your travels that you find indispensable?