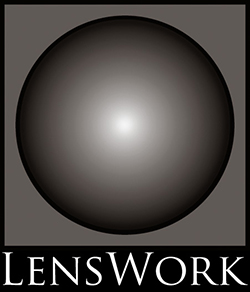 I am honored to have my Multiscapes Series appear in LensWork Extended issue #110.
LensWork published 17 of my images from my Multiscapes series, here are a few samples from the series.
Project Origin
The impedius for this project was a photo trip to Death Valley in March 2011. I spent multiple sunrises and sunsets photographing the beautiful Mesquite Dunes and on one particular morning I took a shot of 3 dunes that reminded me of the curve of the female form. I had often done bodyscape photos with a model in the studio, and when I returned from Death Valley I used Photoshop to superimpose these bodyscapes onto the dunes.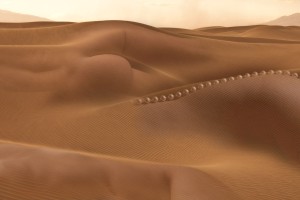 This was the start of a new project where I would use photos of models taken in the studio and combine them with photos from nature. I used rocks, sand, dunes, clouds, and other elements from nature that resembled the curves in my models.

Multiscapes
Up until March of 2013 I had only used a single model for my bodyscapes, but in March I had the opportunity to shoot bodyscapes with 3 models. After a few shots I was immediately struck with how in certain poses the models looked just like the dunes I had photographed in Death Valley. I took a break and quickly sketched some poses in my notebook that were reminiscent of dunes and resumed shooting. I soon was recruiting additional models to do these "multiscapes", and reviewing my old photos looking for curves in nature that would work for these bodyscape shoots.

Free Wallpaper
I am offering a Free Multiscape image as wallpaper that you can use on your desktop, laptop and moible devices. To download your free image, subscribe to my newsletter using the form below. This newsletter will keep you informed about all of my future projects and exhibits.
[one_half]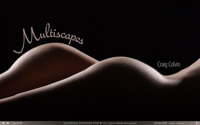 Collect Art! Art is meant to be shared.
Own one of my Multiscape photographs.
More info
[/one_half] [one_half_last][/one_half_last]