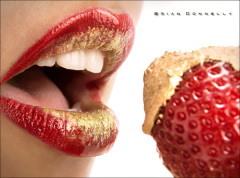 At the Google Plus Photographer's Conference earlier this week I talked to a lot of photographers who were just getting into photographing people. Several had shot some of the models at the conference and discovered how much they loved it. (I know the feeling).
Most of them were asking me how to get started with model photography and I recommended joining a local Meetup.com photography group and going to a few meetups. A lot of the groups schedule model shoots and they are great for learning posing techniques, some lighting, and just getting comfortable in the studio.
For the Bay Area photographers, here is the list of meetup groups I am a member of. Not all of these do model shoots, but they are all worthwhile. Check them out.
A SOUTH BAY DIGITAL PHOTOGRAPHY GROUP
*ARTISTIC GLAMOUR AND FINE ART PHOTOGRAPHY CLUB*
Adobe Creative Suite User Group – San Jose
BAMPS – Bay Area Model Photo Shoots
Bay Area Image Maker's Collective
Bay Area Photographers Working Together
The Bay Area Photography & Exploration Society
Chasing Light N Photographing Landscape
Creative Portraiture in Santa Cruz
Digital Photography Society of Santa Cruz
EXPOSED – A Photography Showcase
Fremont Digital Photo Freeschool
Hold the Eye Images Meetup Group
Jules CAFE Photo Peeps Meetup and PUG
Northern California Bikini & Boudoir Workshops
Photography Classes and Workshops – All Levels
Photolight – Photography & Lighting (SF Bay Area)
Renegade Photo Shoots – Bay Area
The San Francisco Photography Meetup Group
San Jose Photoshop Users Group
SF Bay Area Glamour and Fine Art Nude Photography
Silicon Valley Digital Photography Workshops
The South Bay Photography Meetup Group