My approach to photography has gone through an evolution over the past 6 months and I'm finally to the point where I feel like it's all coming together.
In March 2011 I took a workshop with John Paul Caponigro in Death Valley called Illuminating Creativity. This was a life changing workshop for me. This wasn't your typical photography workshop where they take you to great photographic spots and turn you loose. John Paul would take us to such places and tell us to go ahead and take the "Postcard Shot" but then we were expected to start taking the real photographs. John Paul spent a lot of time talking about creativity and how to improve our creative thought and how to make it into a process.  There were a lot of techniques discussed and I've been using many of them but the one I wanted to talk about in this post is the power of sketching.
After the workshop I purchased several artist sketchbooks and put them in my car, next to my bed, on my desk at work. Whenever I would have an idea for a photograph I would write a quick sketch in the sketchbook. Often the act of sketching it would trigger additional ideas and I would find myself filling several pages in the book. A few weeks later I would go back and read through the sketchbook and would always have additional ideas pop into my head. Often these new ideas would be completely unrelated to any of the ideas in the sketchbook. Soon I had over 60 pages of ideas to photograph and 3 months after starting the sketchbook I went out to shoot one of the ideas.
Here was the first sketch idea.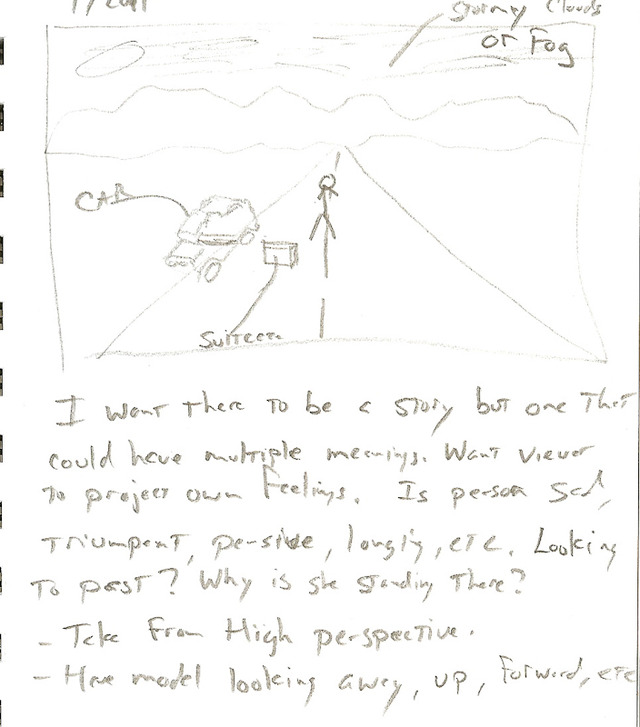 As you can see I'm not much of an artist, but I was able to sketch enough of the idea to convey the idea and remind myself of the details. Here is the resulting image: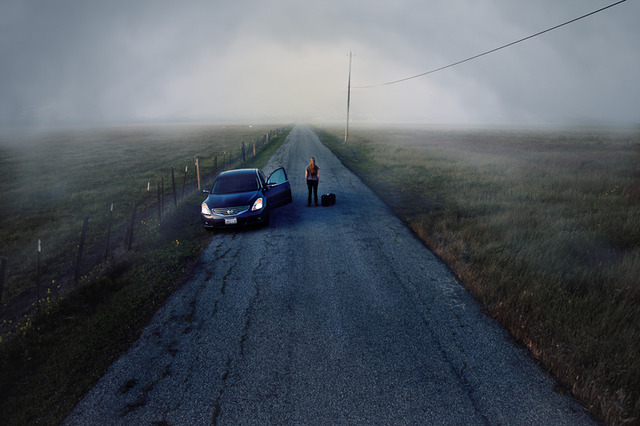 As you can see the image is almost exactly as described in the sketchbook and I don't think I would have been able to take a photo like this if I had not planned it out first in the sketchbook.
A fellow photographer friend approached me a few weeks later and asked for my help in doing a Little Red Riding Hood themed shoot. I didn't really have any ideas ready for such a shoot so I started thinking about it and over the next few days wrote my ideas in the sketchbook. Here is the result.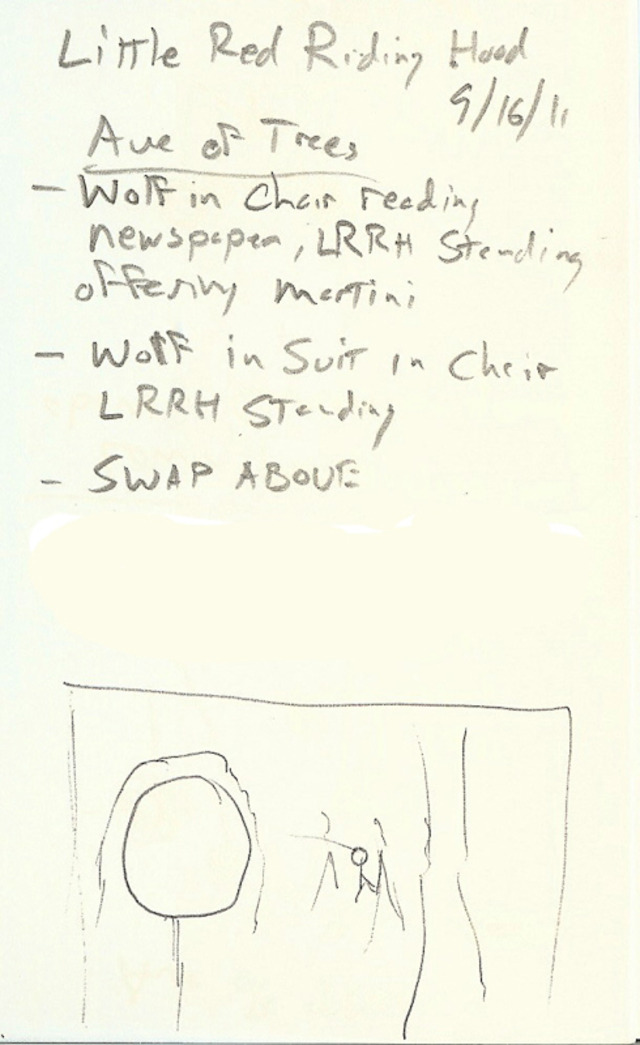 Here are the resulting photos
Again the resulting photographs were very similar to the ideas in the sketchbook.
Over the next couple of months I continued adding ideas to the sketchbook and realized I was coming up with a lot of ideas but not implementing any of them. So I booked some models and over the next couple of weeks knocked off 4 ideas from the sketchbook. Here's the latest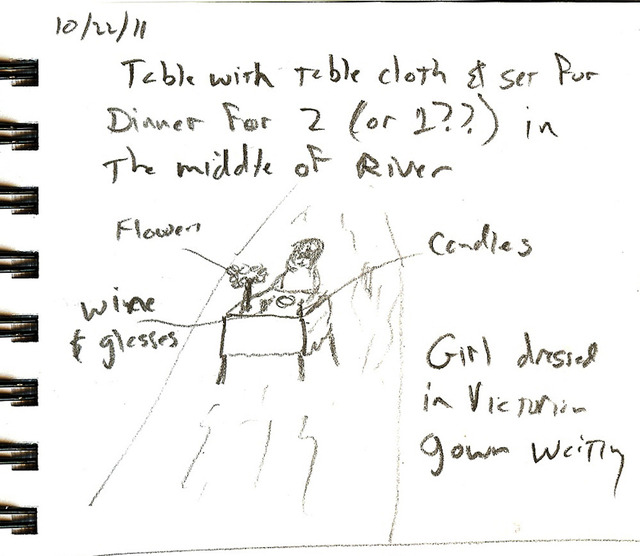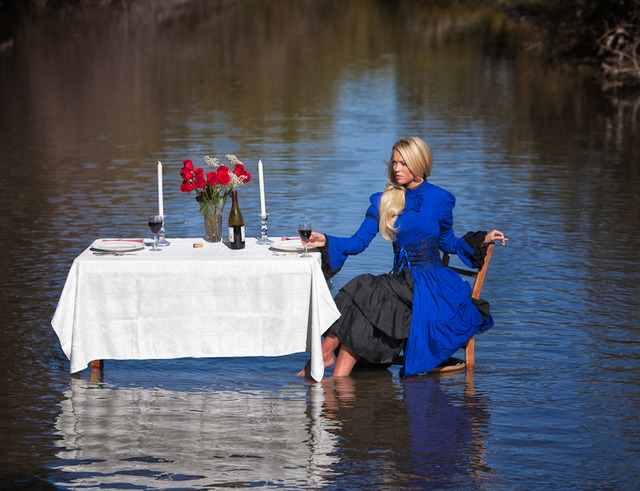 So just like a filmmaker will make a storyboard for their film, making a sketch of the photo idea helps to visualize the idea and acts as a reminder for all the details.
When I started the workshop with John Paul Caponigro I was very skeptical of the whole sketching idea. I am more of a left brain type guy and sketching seemed more right brain and not for me. But I decided to try everything John Paul suggested and have been ecstatic with the result. As I said the workshop changed my approach to photography (hopefully for the better 🙂 ). The sketchbook is a now a solid part of my workflow and is a tool I will use for the rest of my photographic career. Give it a try.